After tried TomatoUSB by Shibby for a few days, I think it's quite a great firmware. So, I start this tutorial for anyone that want to try to use it.
1. Download the Firmware by going to shibby website at http://tomato.groov.pl/  Point to DOWNLOAD, then, click at TOMATO FIRMWARE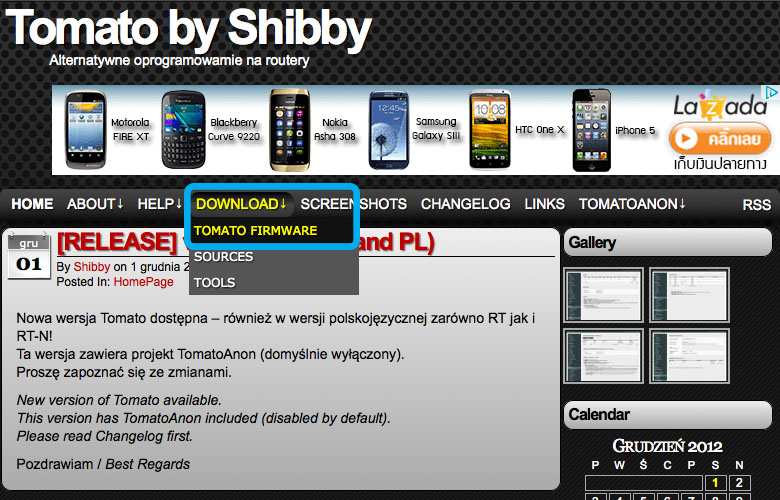 2. Click at  K26RT-N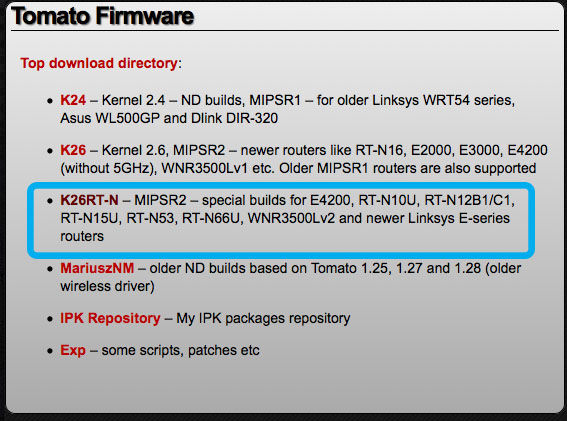 3. Choose the latest build currently which is build5x-104-EN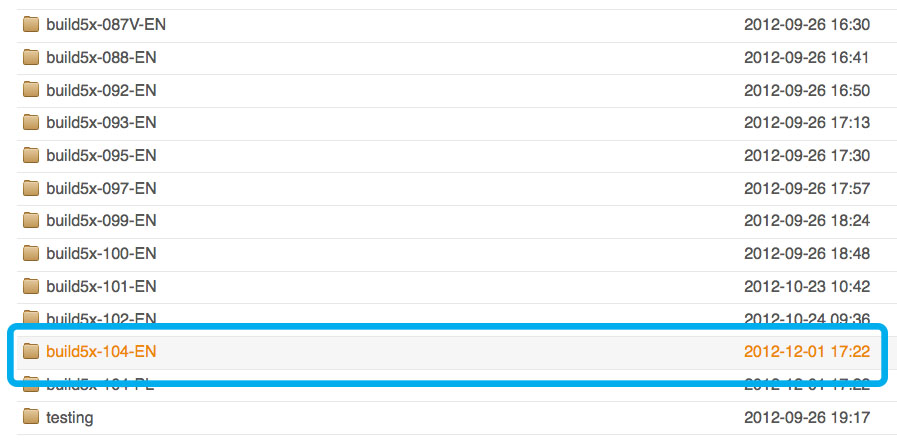 4. Choose Asus RT-Nxx (without USB) since Asus RT-N12 doesn't have USB.

5. Download the tomato-K26-1.28.RT-N5x-MIPSR2-104-Max.trx

6. Now, connect your router to your computer using Ethernet cable. (Plug into Yellow Color which is LAN port, not Blue color which is Cable/DSL/WAN port)
7. Set your computer IP Address manually to 192.168.1.10 (or anything between 192.168.1.2 - 192.168.1.254, do not set it to 192.168.1.1 since it will be the default IP for Asus Router.) Set  netmask to 255.255.255.0
8. We will flash it using Asus Firmware Restoration. This will be enter to rescue mode to restore/flash firmware.
8.1 Unplug the power cord of the router.
8.2 Long Press the button "Restore" about 5 seconds and plug in the power cord into the router. 
8.3 Hold the "Restore" button until the power is flashing slow, now the router goes into rescue mode.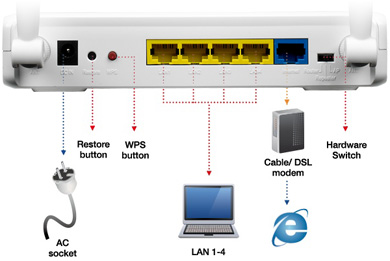 Asus RT-N12 B1 Wireless N Router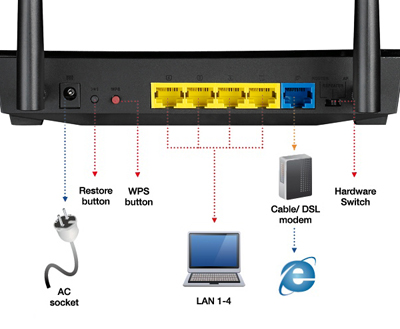 Asus RT-N12 C1 Wireless N Router
9. Open Internet Explorer / Firefox / Safari or any browser. Then, enter 192.168.1.1. the screen below will shows up.

10. Click at "Choose File" and select the file "tomato-K26-1.28.RT-N5x-MIPSR2-104-Max.trx" that we just downloaded. Then, click "Upload"

11. Just wait until it finish. It will show the screen to let you know that the flashing process is done.
12. Now, I recommend you to do hard reset (30/30/30 reset) before start using the router. I found many strange issues with the router after flash without doing hard reset especially when you flashed from DD-WRT firmware.  Here is the information how to hard reset the router from DD-WRT :
Hard Reset (aka 30/30/30 reset):

The following procedure will clear out the NVRAM and set dd-wrt back to default values:

With the unit powered on, press and hold the reset button on back of unit for 30 seconds
Without releasing the reset button, unplug the unit and hold reset for another 30 seconds
Plug the unit back in STILL holding the reset button a final 30 seconds (please note that this step can put Asus devices into recovery mode...see note below!)

This procedure should be done BEFORE and AFTER every firmware upgrade/downgrade.
Note : for Asus RT-N12, the Reset button is Restore button.
After done with hard reset, you can now use Tomato by Shibby by going to 192.168.1.1 using your web browser like Internet Explorer, then, login with the following information :
Default User name : root
Default Password : admin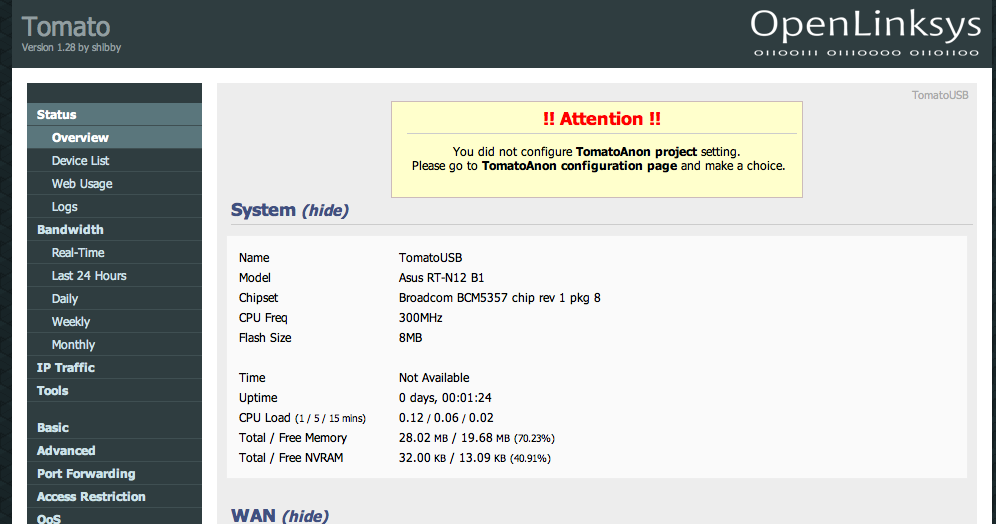 13. Now, I just want to make sure that we really clean the NVRAM. To prevent and strange behavior.  Go to Administration -> Configuration. You will see the page below :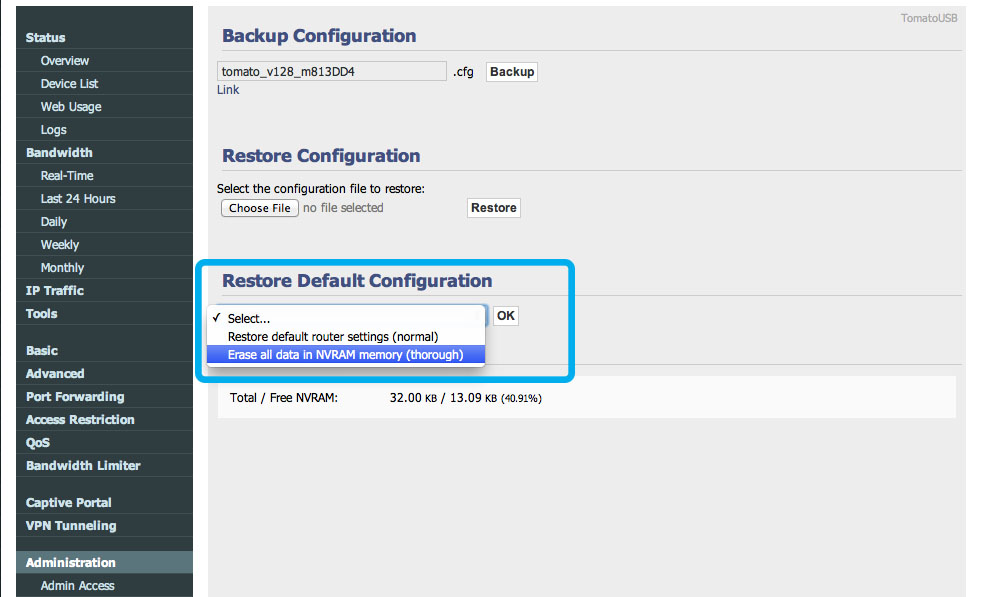 14. Choose "Erase all data in NVRAM memory (thorough)" and click OK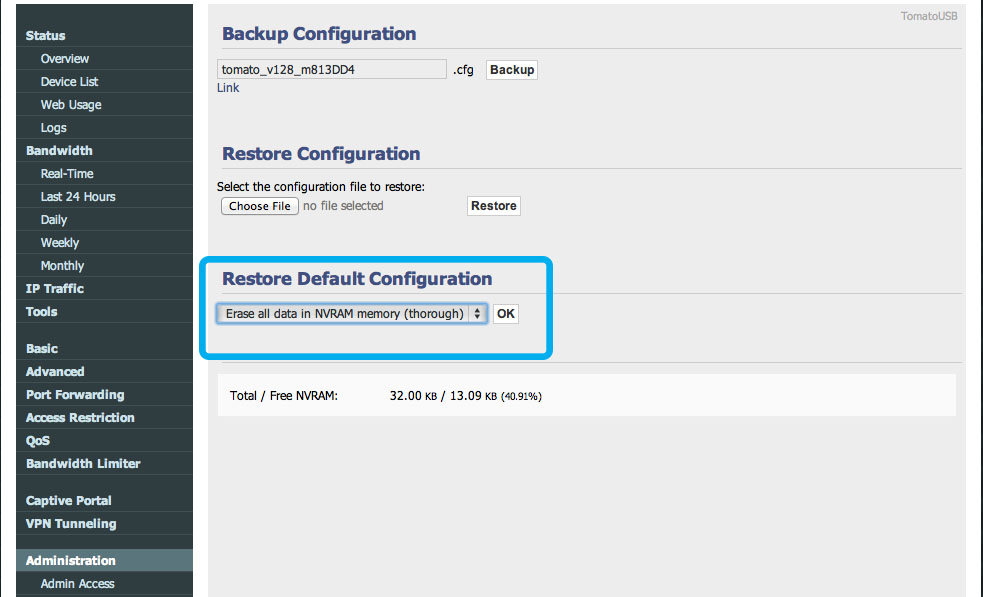 Wait for the router to reboot, then, you can enjoy using the router with TomatoUSB by Shibby firmware.
Update (2013.04.06) - Asus RT-N12HP Router :
Tested TomatoUSB By Shibby v108 ( tomato-K26-1.28.RT-N5x-MIPSR2-108-Max.trx ) - on Asus RT-N12HP and it seems to work fine. Below is the screen after flashed :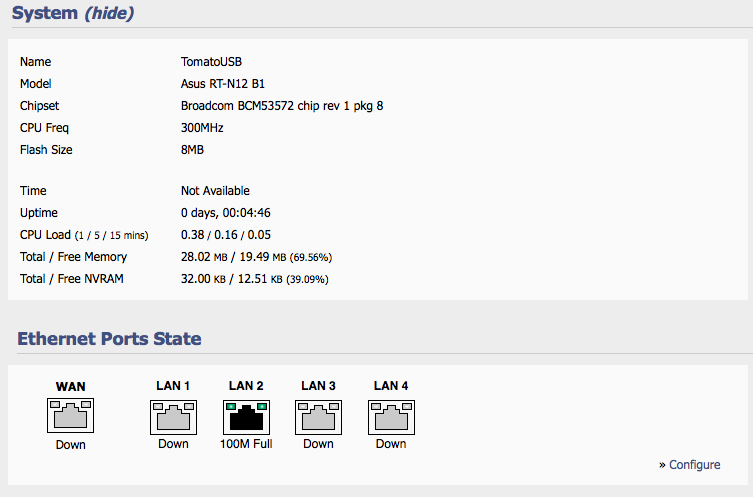 With Ethernet Ports State in Version 108, it is easier to know exactly which LAN ports in TomatoUSB really map to Physical LAN ports.   As you can see that LAN2 in the picture is connected.  However, the real physical LAN port I really connected to the router is LAN Port 3.  So, it shows the port in the reversed order. (Port 1 in Tomato is actually Port 4 physically. Port 2 in Tomato is actually Port 3 physically.)  You may also change the Port Order in TomatoUSB by going into Basic -> Network -> Ethernet Ports State -> Invert Ports Order.
I also checked the original firmware comes with Asus RT-N12HP before flashed to TomatoUSB by Shibby.  The TX Power Adjustment is default to 80 mW in Asus Firmware version 3.0.0.4.342 (Released 2013.02.22) as you may see in below image :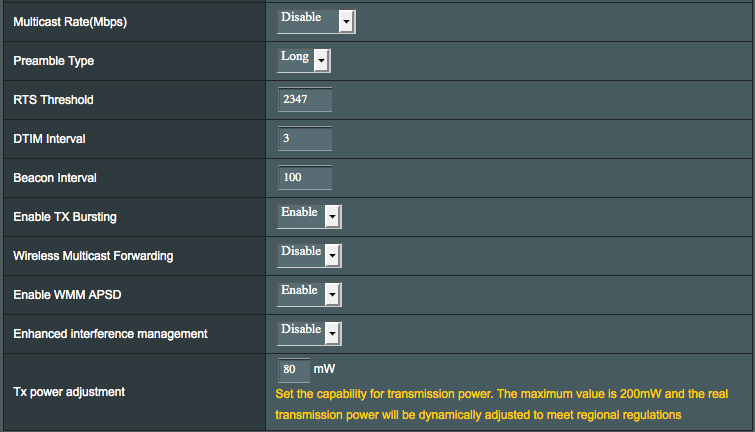 Update (2015.05.15) - Asus RT-N12 D1 Router :
Tested TomatoUSB By Shibby v128 ( tomato-K26USB-1.28.RT-N5x-MIPSR2-128-Nocat-VPN.trx ) - on Asus RT-N12 D1 and it seems to work fine. Actually, I tested many D1 routers since v124 and it works great. One thing that you need to do after flash is to Hard Reset (aka 30/30/30 reset). I found multi SSID wireless to be unstable. Hard reset fixed the problem for me.
Update (2016.08.15) - Asus RT-N12HP / RT-N12HP B1 Router :
Tested TomatoUSB By Shibby v138 ( tomato-K26-1.28.RT-N5x-MIPSR2-138-Max.trx ) - on Asus RT-N12HP and RT-N12HP B1 and it seems to work fine. The strange part for RT-N12HP B1 is that there is nothing state on the back of the router about "B1". I know it's "B1" just because I logged in on web interface and the default router name was ending with "B1"
Source :
- http://tomato.groov.pl/
- http://www.dd-wrt.com/wiki/index.php/Hard_reset_or_30/30/30